Canoochee EMC's 2021 Washington Youth Tour Canceled
As another casualty of COVID-19, Canoochee EMC will not be participating in the Washington Youth Tour for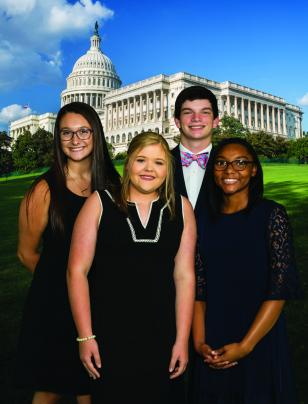 this year.  This is an incredibly disappointing turn of events, but unfortunately must be done.  We are unable to see the future, and with severe restrictions on groups in Washington D.C., a plan could not be formulated to accommodate Georgia's large group of high school delegates.
There were other options, but none met our own needs to make this leadership opportunity a reality for Canoochee EMC this year.  We, too, are saddened by this decision, but we also look forward to 2022 in the hopes that things will again be normal.
This will make two consecutive tours that have been canceled due to COVID-19.  With the introduction of vaccines, and a better understanding of this virus, we feel confident things will soon get better.  We appreciate your understanding, and we will be looking for additional ways to support this important group of future leaders.